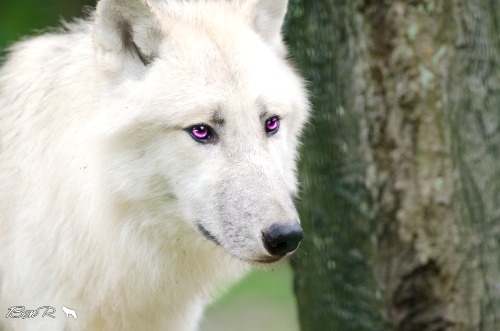 Name: Light
Nicknames: None as for now
Age: 2 years and 10 months
Gender: Female
Rank Wanted: Omega
Desired Clan: Druid´s
Appearance: Her body is packed with less muscles, only enough for her to run away from whatever is chasing her. She cannot fight with her slender and delicate frame. Light´s body is extremely thin but still feminine. Her fur is pale white, as white as white can be and even more. No other feature is tainting her fur coloration. Light´s eyes are pink-ish with some lavender in them. 
Personality: Very calm but extremely afraid from most wolves. She is very patient and kind, she would help everyone and everything, even if they´d hurt her in the end. Very submissive and dreams to find a mate who could protect her from the entire world.
Powers: Can read the mind of others, only if she focuses though. A lighting like power will attack those who threaten her, but that only happens when there is no other option left and if she is in a life threatening stage. She can´t control the lighting, it comes only then when she is extremely scared and threatened.
Family: Everyone is dead. Her father, Dark, her mother, Star and her younger brother, Shadow. She is the only one who survived. 
Mate: Since Julio returned she cannot do anything but be his mate.
Childs: Soon to be born.
Crush: She has feelings for Serpent but at the same time her instincts tell her to be with Julio since she is his.