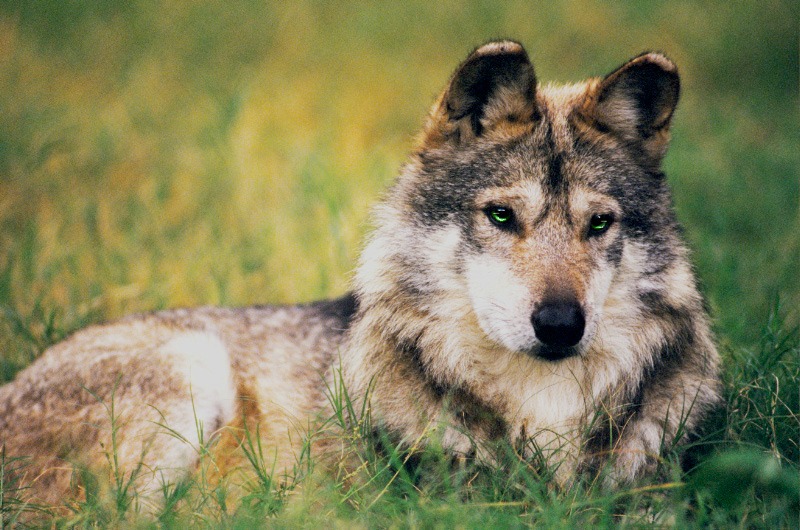 Name: Julio
Age: Three years
Sex: Male
Sexual Orientation: Interested in Females
Breed: 50% Tundra 50% Mexican
Desired Rank: Alpha Male
Desired Pack: Swift Paws Pack
Build: Julio is large and tall, standing at almost 8 feet shoulder height while weighing 150 pounds. He is, while being muscular, lean and has even some feminine features. He has a slender snout and a seductively face.
Eyes: His eyes are green as green could ever be.
Personality: Julio is rather sedated with everything going on around him. He doesn´t like fights, though is a perfect fighter himself. He is a huge flirt. Occasionally, the male is dominant and protective of the things he owns but since he is actually calm and patient with everything, he rarely shows these traits, except his dominance.
Powers: He is an extremely good fighter, immortal, pain-resistant, can vanish within moments but only teleport to places he can see.
Family: Star (Mother-Alive), Dark (Father-Dead), Hugo (Brother-Alive), Light (Ex-Mate-Alive), Evonne (Ex Mate, left Light for her, Dead)